RechercheLivres (aka DieBuchSuche) - le moteur de recherche pour tous les livres.
Tous les livres de 9782819907985 - comparer chaque offre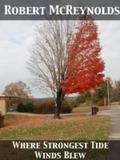 Where Strongest Tide Winds Blew
(?)
ISBN:
9782819907985 (?) ou 2819907989
, langue inconnue, Pub One Info, Nouveau
Livraison gratuite
Du vendeur/antiquaire
Where Strongest Tide Winds Blew: We built our cabin high on the slopes of the Sangre de Christo range, overlooking the broad, level San Luis Valley, in Colorado. At the rear of the cabin rose a towering cliff or rather a huge slab of rock standing edgewise more than two hundred feet high, apparently the upheaval of some mighty convulsion of nature in ages gone. Near the base of this cliff flowed a clear crystal spring. Englisch, Ebook
Numéro de commande vendeur: 9782819907985
Numéro de commande de plate-forme Rheinberg-Buch.de: 18889_229626_9782819907985
Données de 14-10-2015 17:29h
ISBN
(notations alternatives): 2-8199-0798-9, 978-2-8199-0798-5
9782819907985
Trouver tous les livres disponibles pour votre numéro d'ISBN 9782819907985 comparer les prix rapidement et facilement et commandez immédiatement.
Disponibles livres rares, de livres d'occasion et de livres de seconde main du titre "Where Strongest Tide Winds Blew" De Robert McReynolds sont complètement répertoriés.
kreller schneeriese panikattacken ursachen